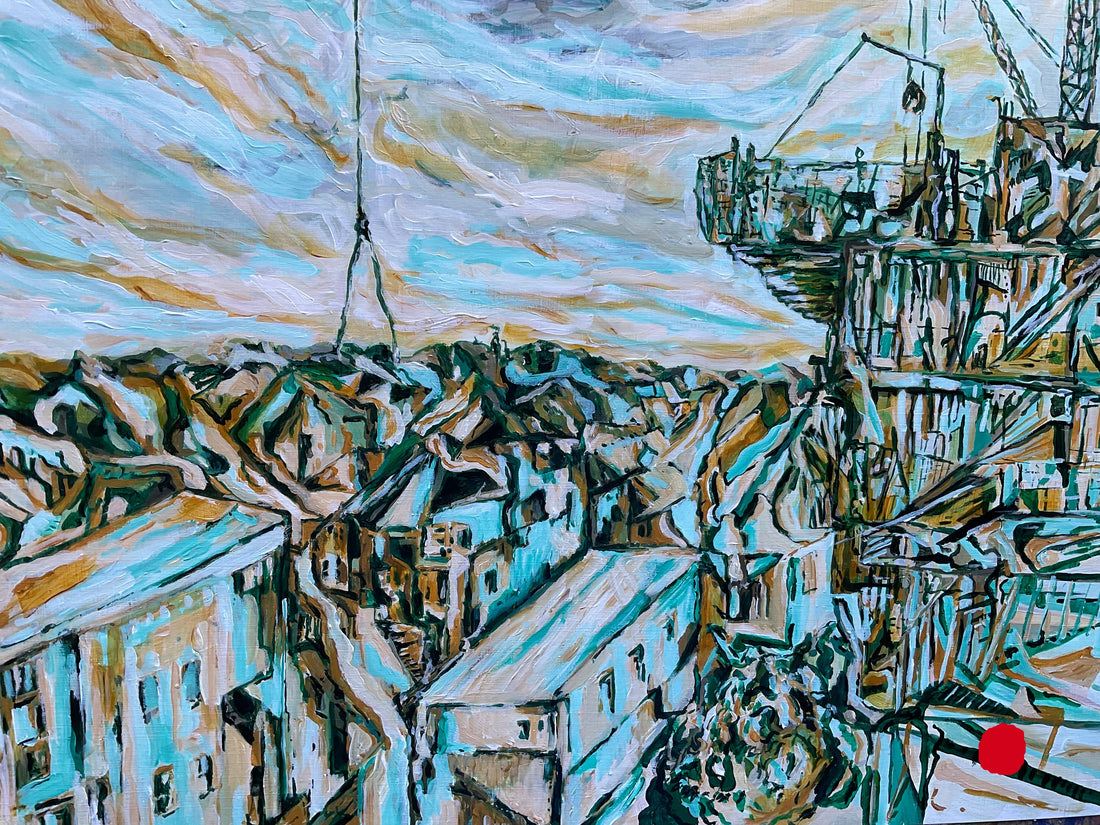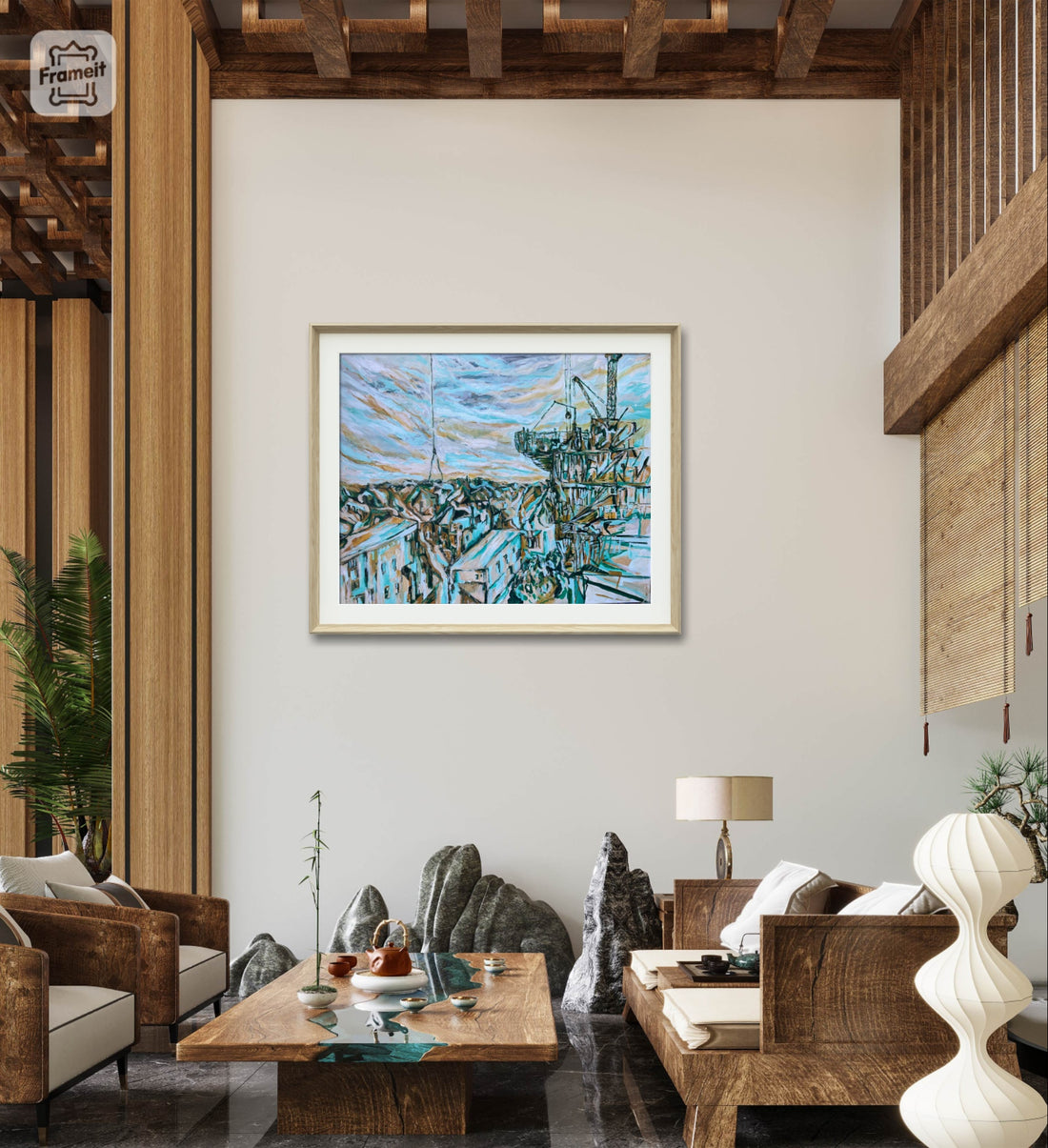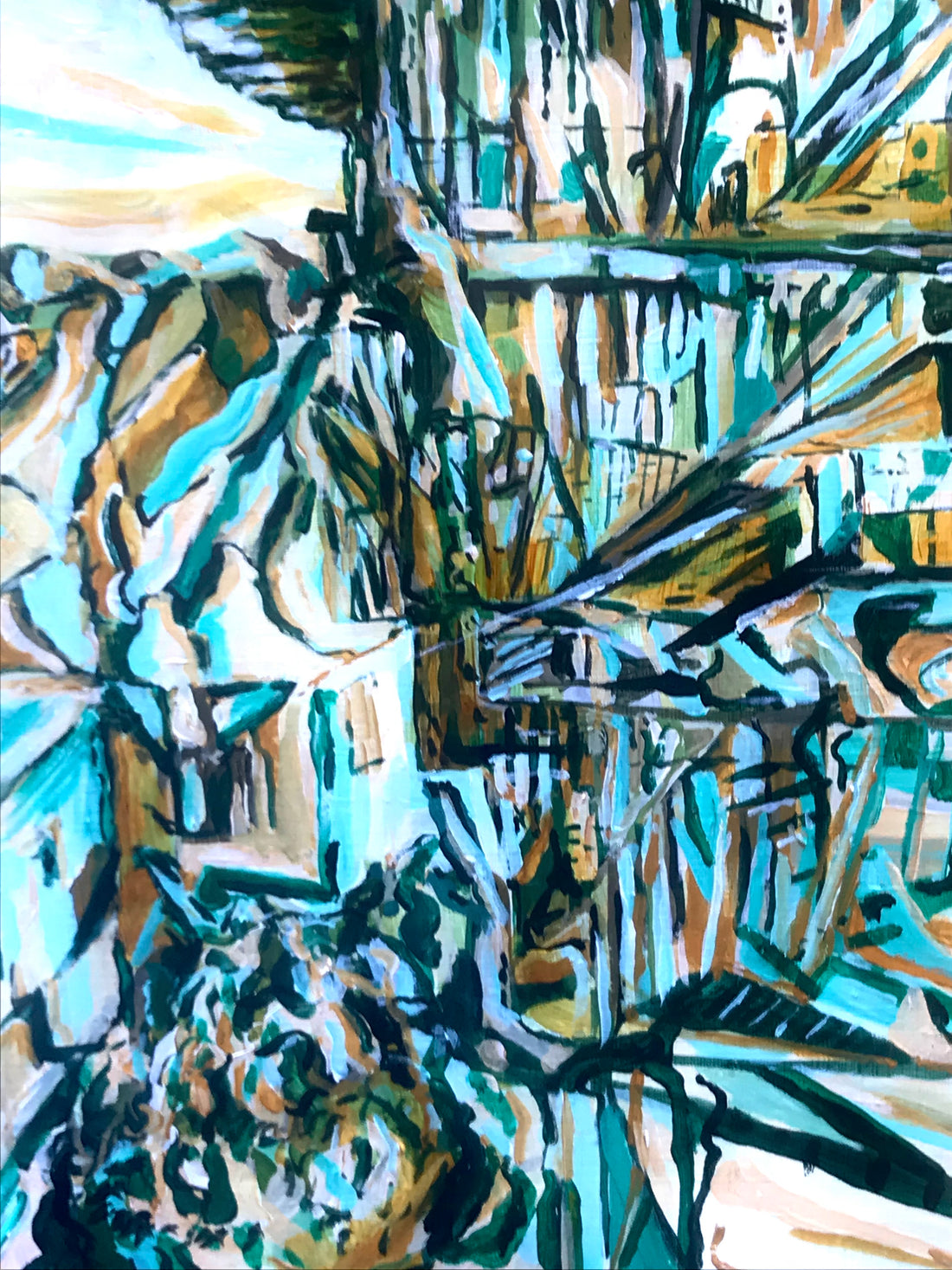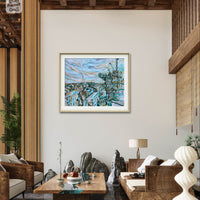 Room 530, Bristol Templemeads.
This painting was made from a drawing I created whilst staying in Bristol. The view from room 530 of the hotel was captivating. It was a busy view that had me staring at it and so I drew it.
Returning to the studio I decided to paint elements of the view and then created this larger work using black and white an ochre and phthalo green. 
I have used acrylic paints here and for the series of smaller studies too.
Original work signed on the reverse.
Acrylic on paper 
500mm x 400mm
Mounted with back board.
Free shipping and insurance.