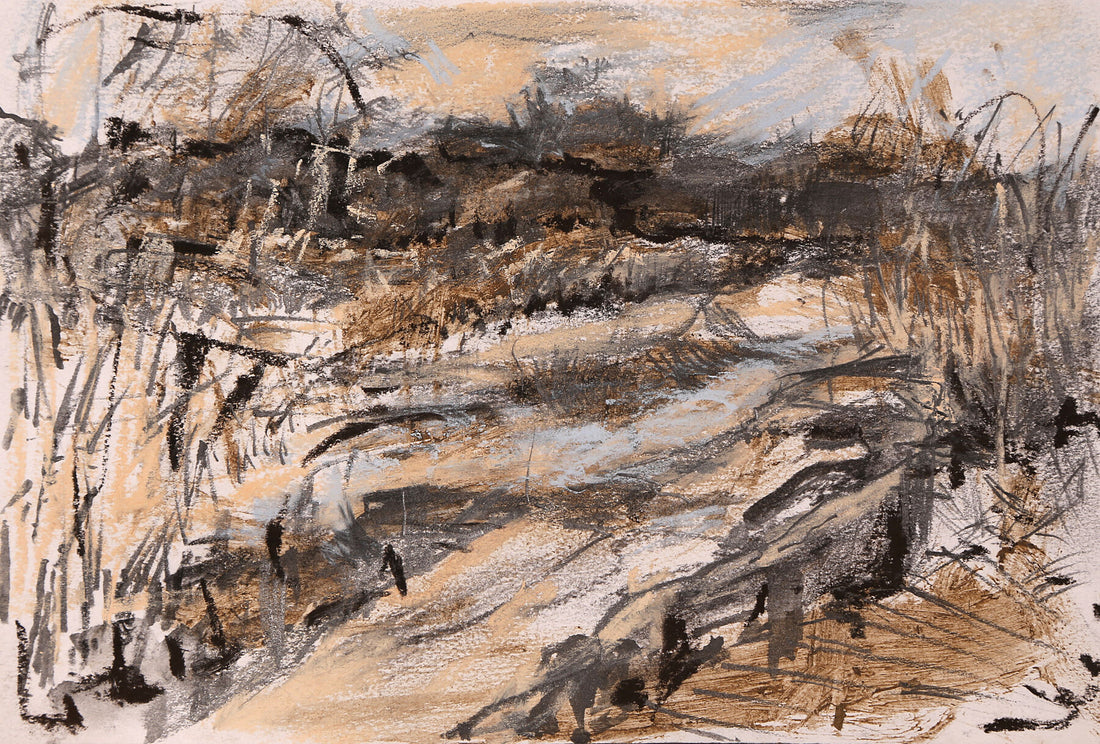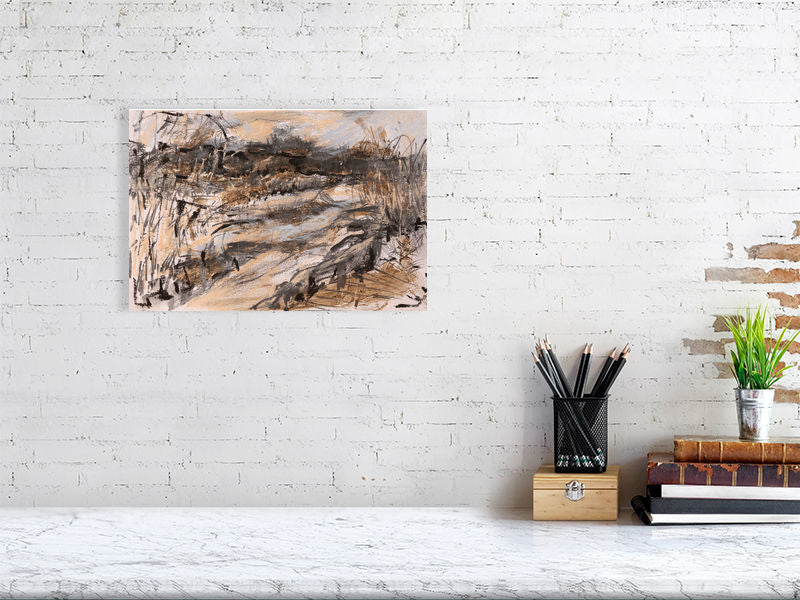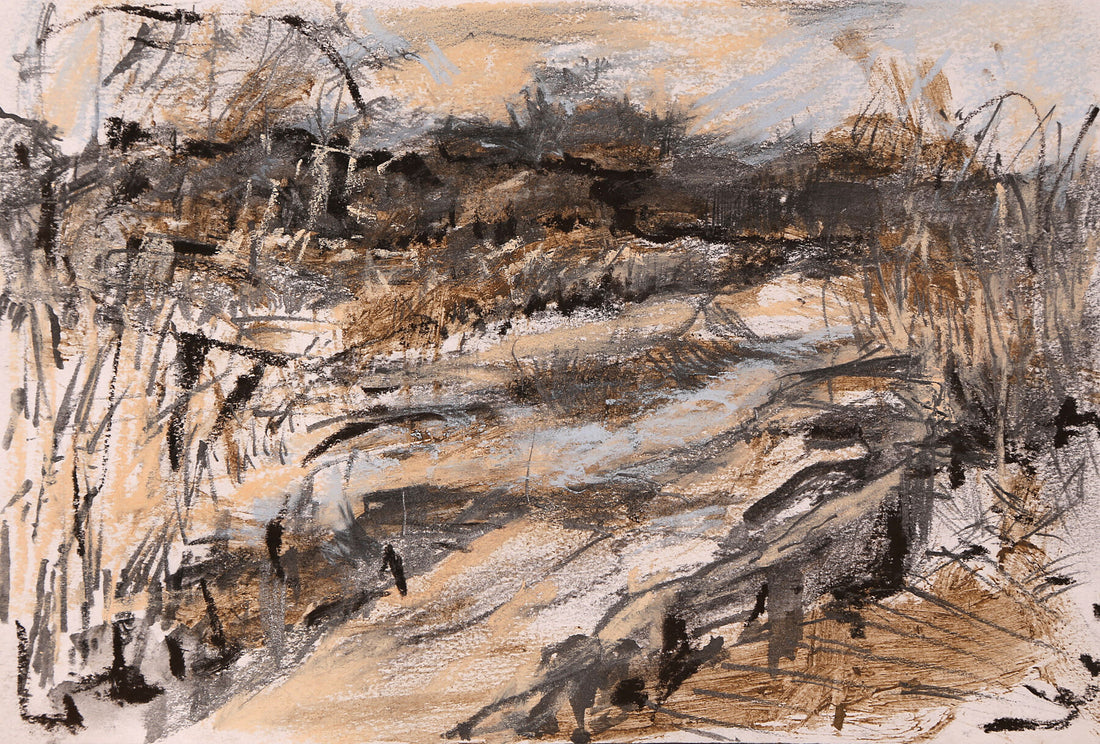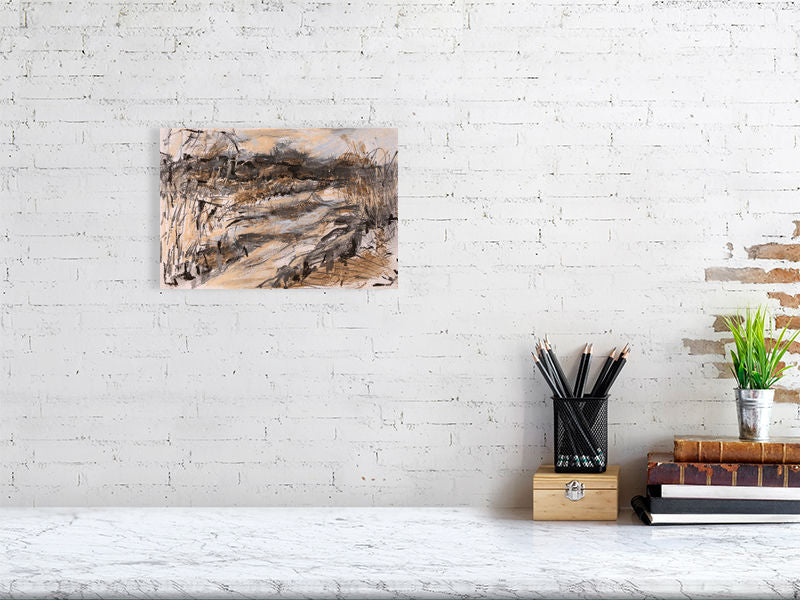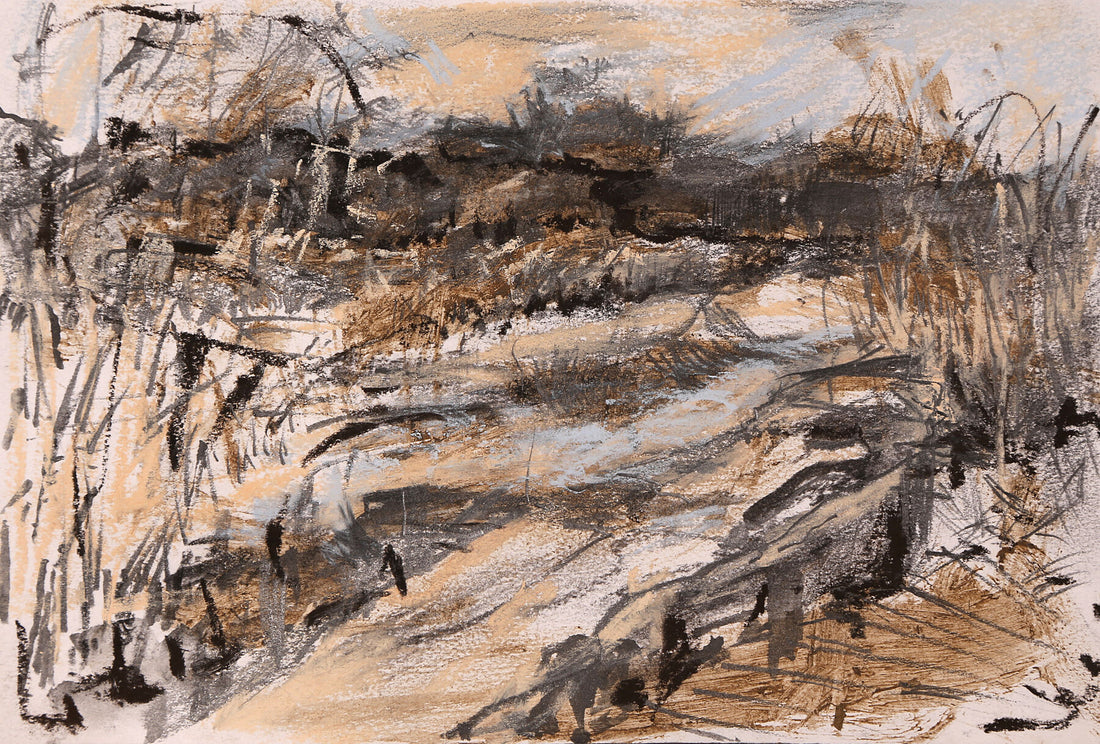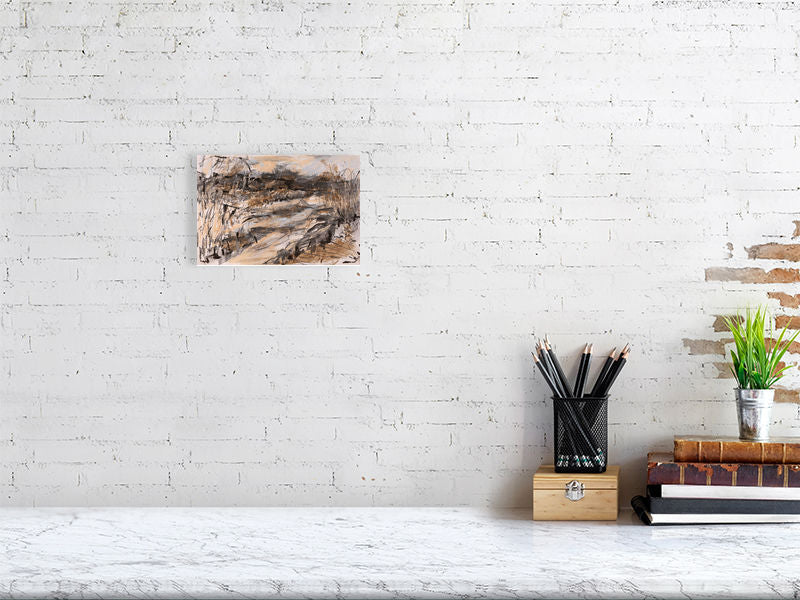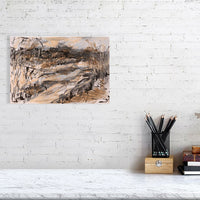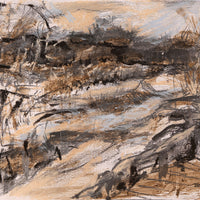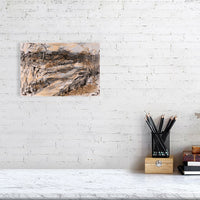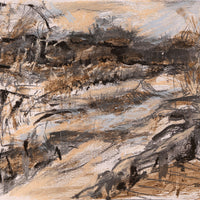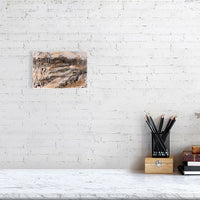 "Winter at Sharpham Marsh".
Mixed media drawing on paper, using natural pigments, charcoal, pencil and Rembrandt pastels. Sharpham Marsh lies down the river Dart from the market town of Totnes in Devon. Drawn on a bitterly cold winter day in 2021, looking East across the river over the reed beds. Part of a series of expressive landscapes, gathering inspiration through the changing seasons.
There are three variants of the original work being offered as prints all printed on Giclée Hahnemühle Bamboo paper.