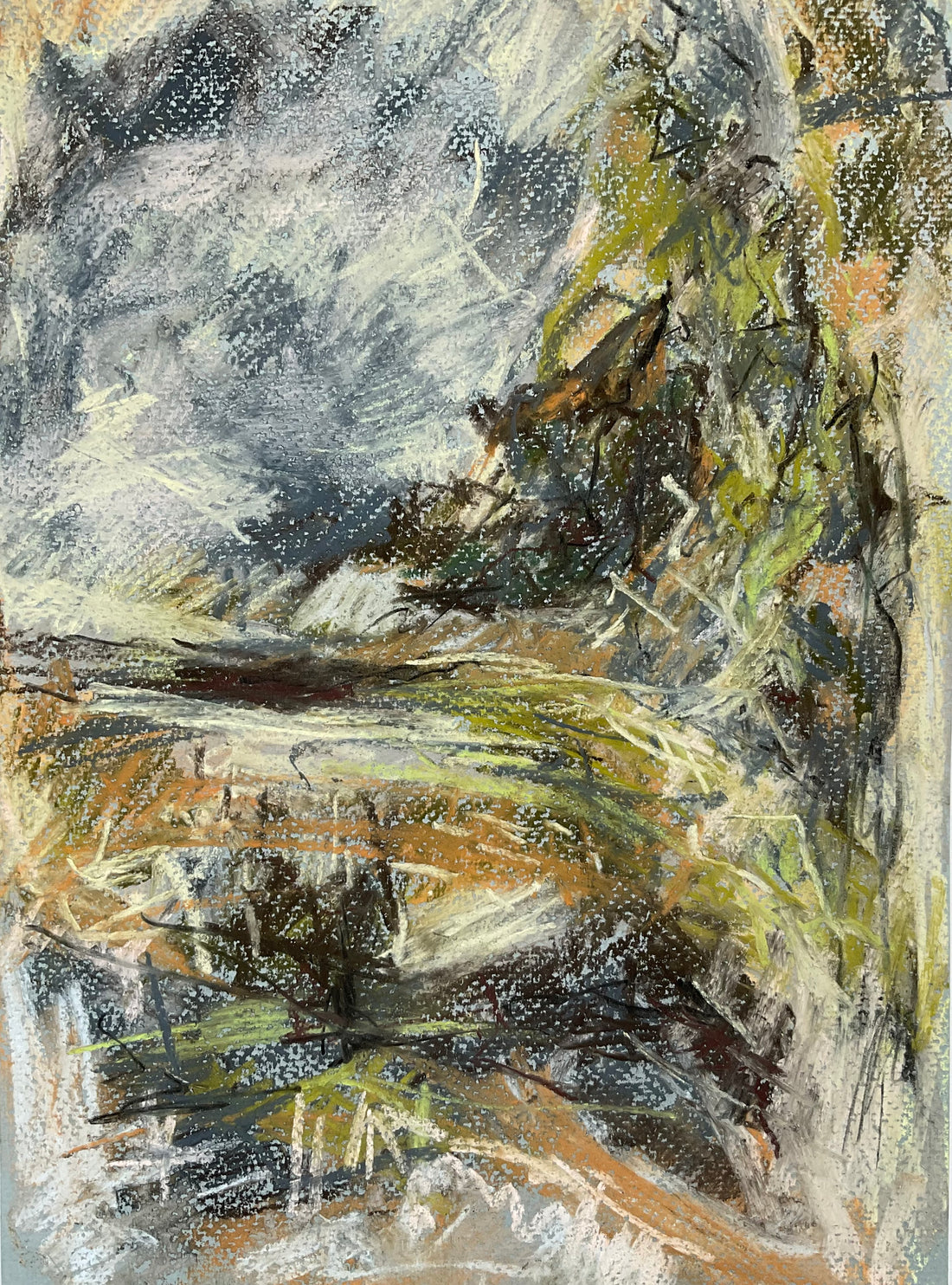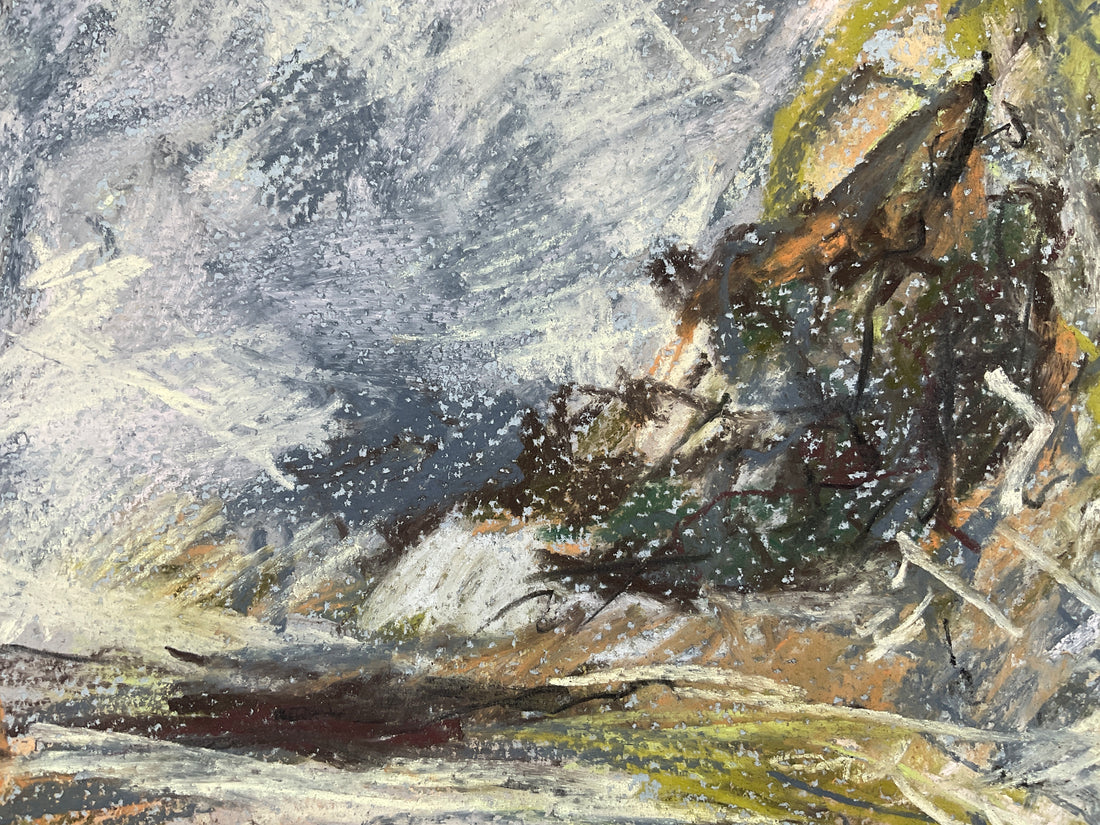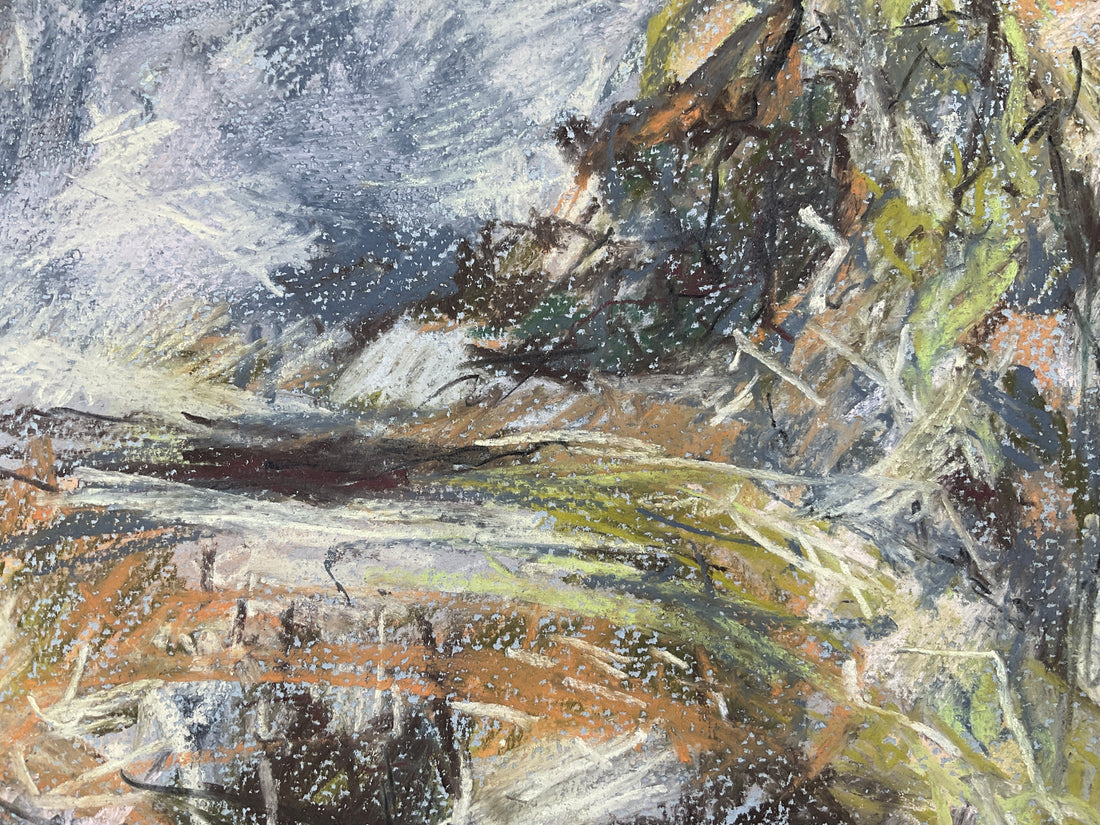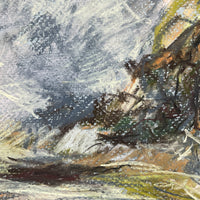 Wet day in the woods, Dartington.
An autumn day wrapped up in waterproofs with trusted pastels and some charcoal, in rained off and on there was just the sound of the seasons. 
I started on this using found pigments and that worked into the surface. I do look forward to returning to previously visited sites to record the changes, like greeting a friend after many years.
Original work signed on the reverse.
Mixed media on paper.
297mm x 210mm
November 2022.
Mounted with back board.
Free shipping and insurance.