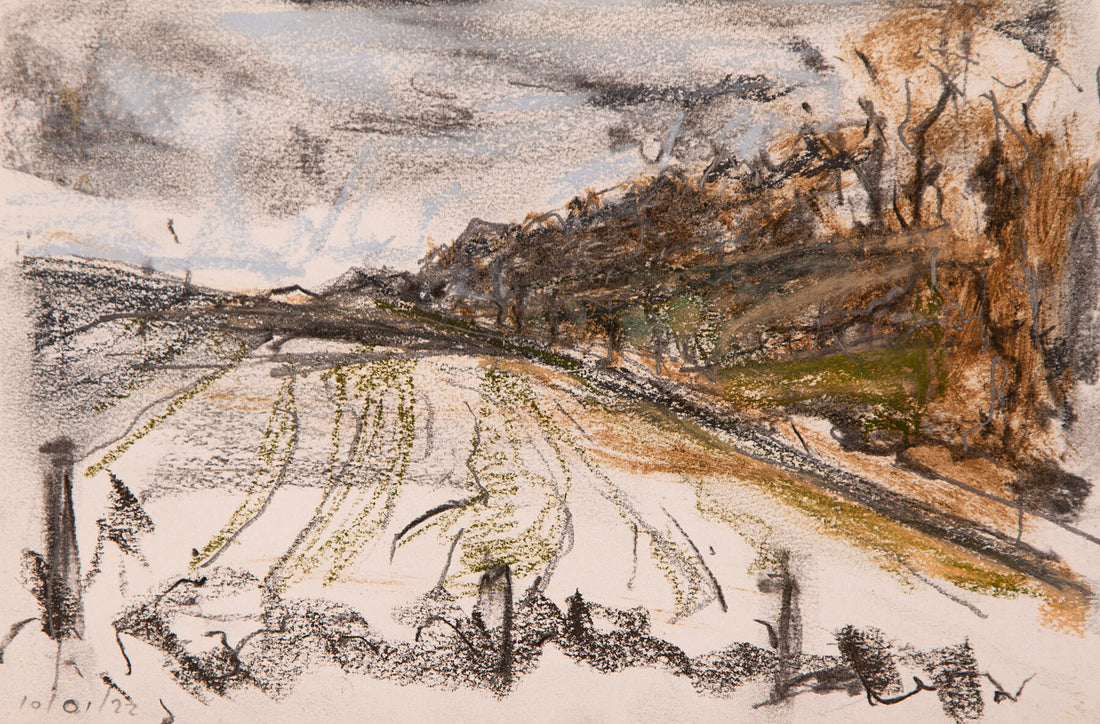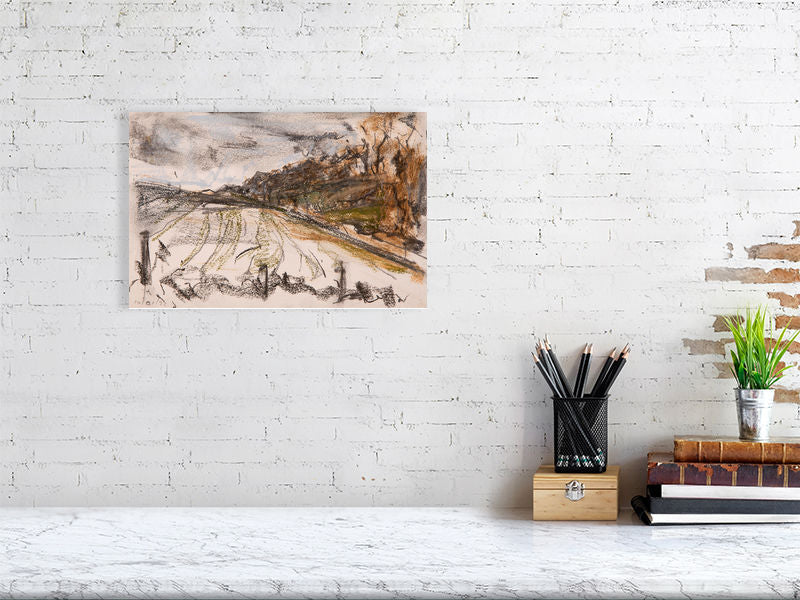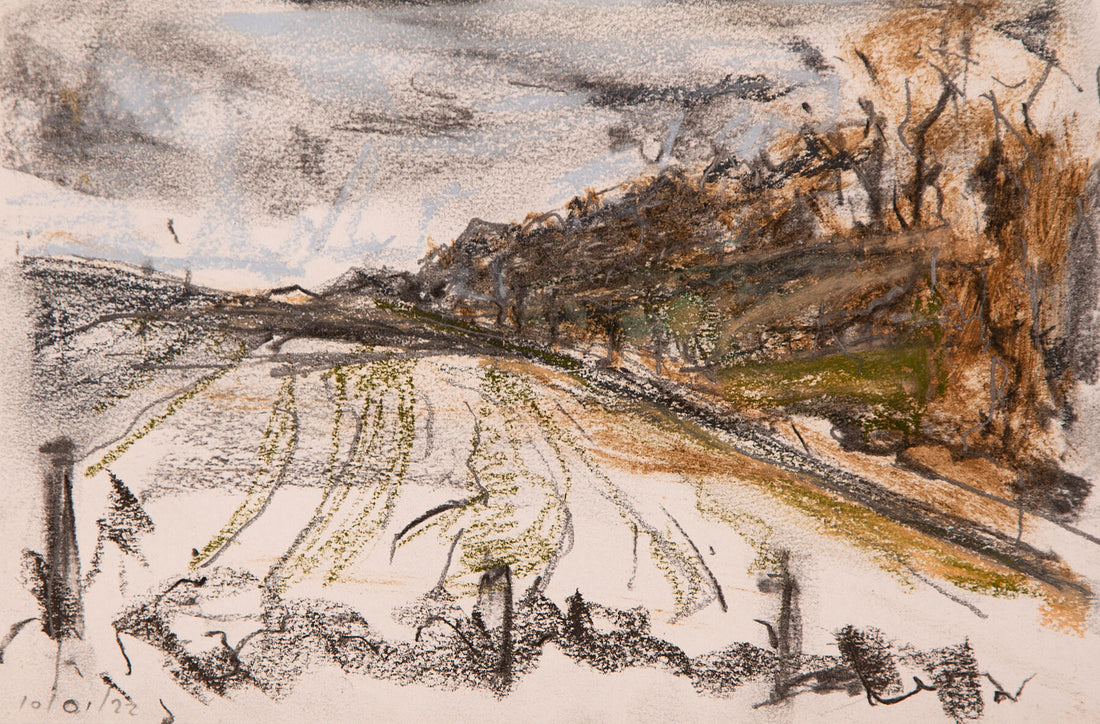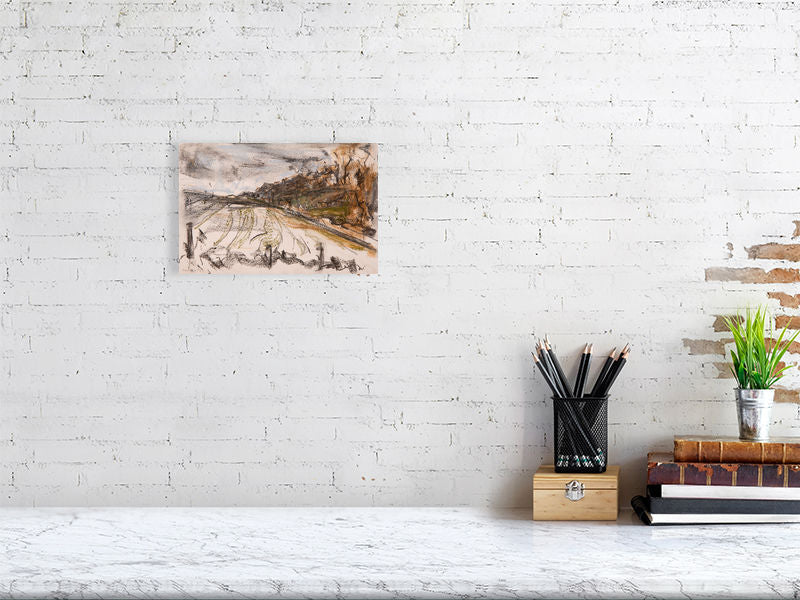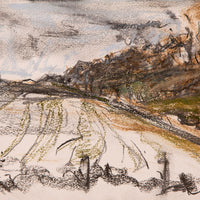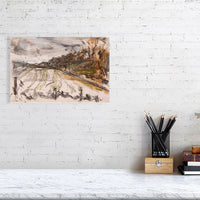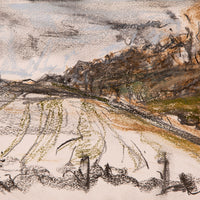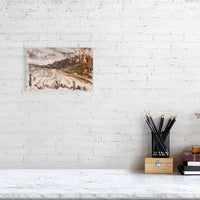 "The Deer Park" Dartington Estate.
This is a very personal and sensitive work during a challenging period, that we all faced in our own way. On part of the Dartington Hall Estate, there is an ancient deer park to walk and to explore, or perhaps to draw. I picked the soil and and plants and started this sketch, using sticks and stones when I wished.
These two print variants are made and printed on Giclée Hahnemühle German Etching paper.