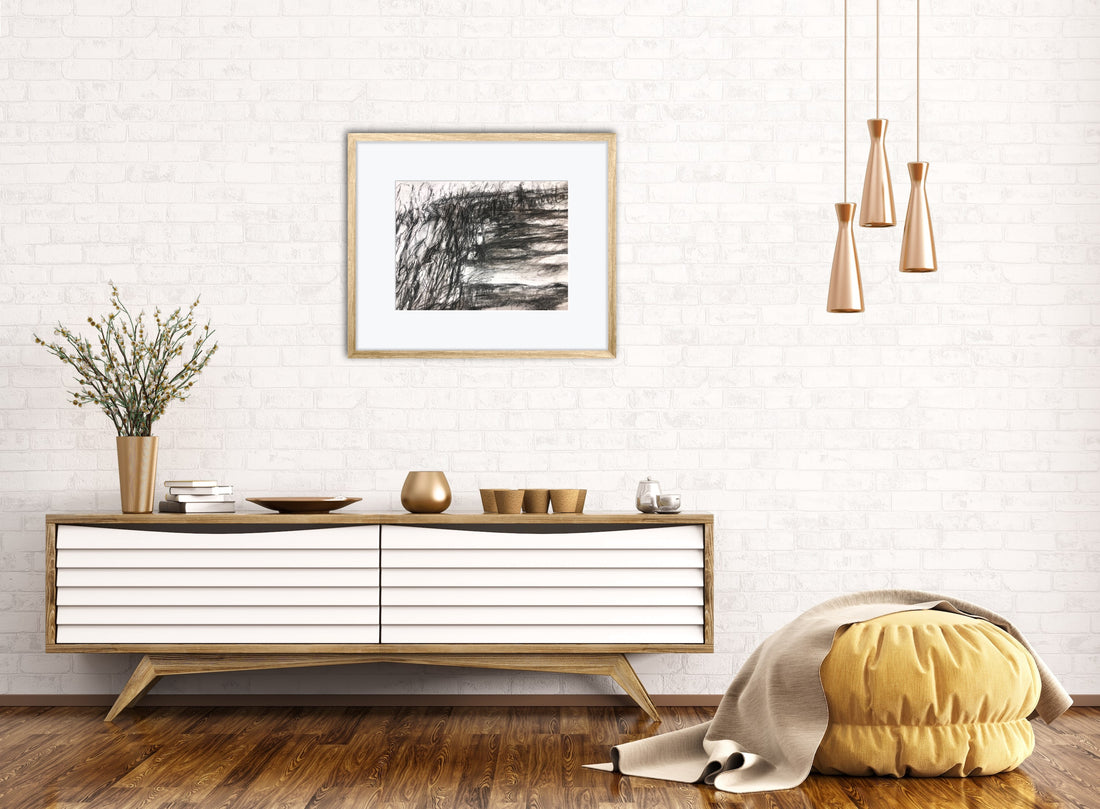 The reed bed at Sharpham marsh on the banks of the river Dart are mesmerising and always so very giving.  The Greek mythological story of the Syrinx sprung to mind. These reed beds are a huge form of carbon capture and it is vital that these forms of carbon storage are preserved, for wildlife and humanity.
The Saltmarsh Project
https://bioregion.org.uk/project/thesaltmarshproject/
My involvement and input on part of this wonderful project was to have some details from my charcoal drawing Syrinx, used in the film made by Emilio Mula. I am particularly proud to have been involved and hope to contribute more. The urgency to tackle climate change and protect natural resources that may help us to do this are absolutely fundamental.
Charcoal on 200g acid free paper, February 2022, 510mmx 380mm. 
Signed on the reverse and sold mounted and with a back board. Free shipping and insurance.
Shipping costs of original work is included in the price, always as professionally mounted, signed on the reverse and carefully packaged.