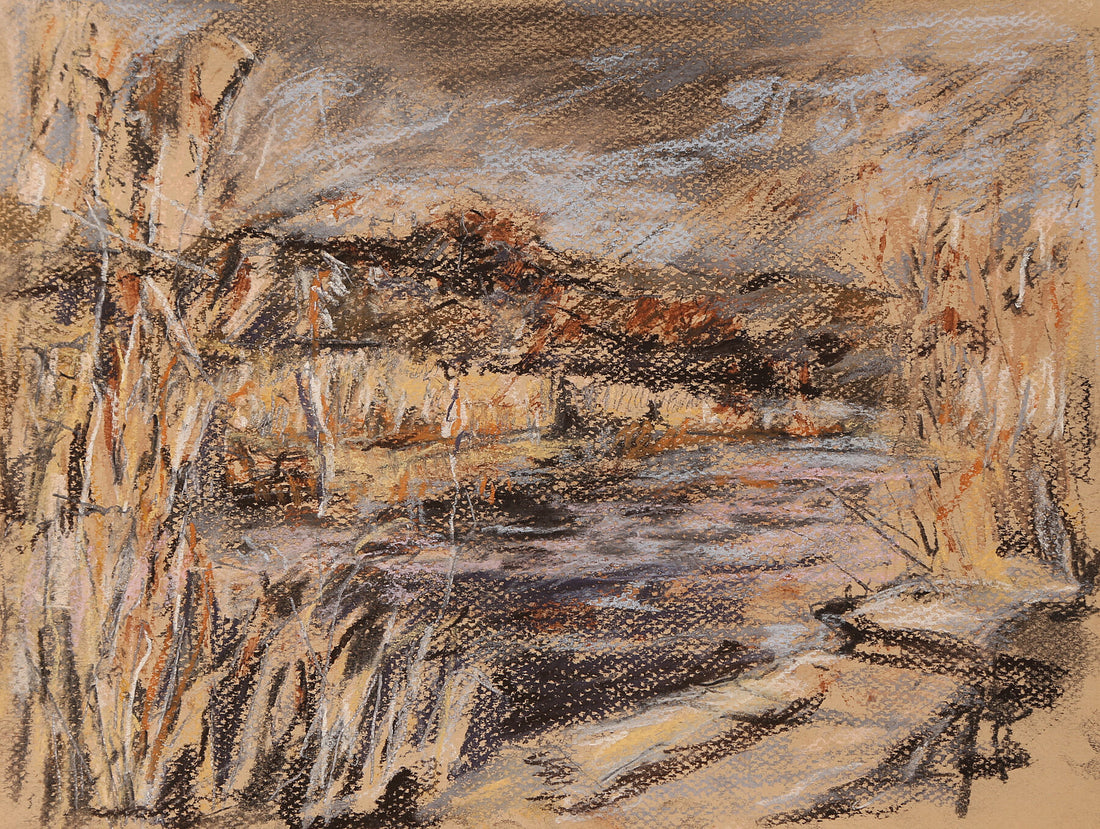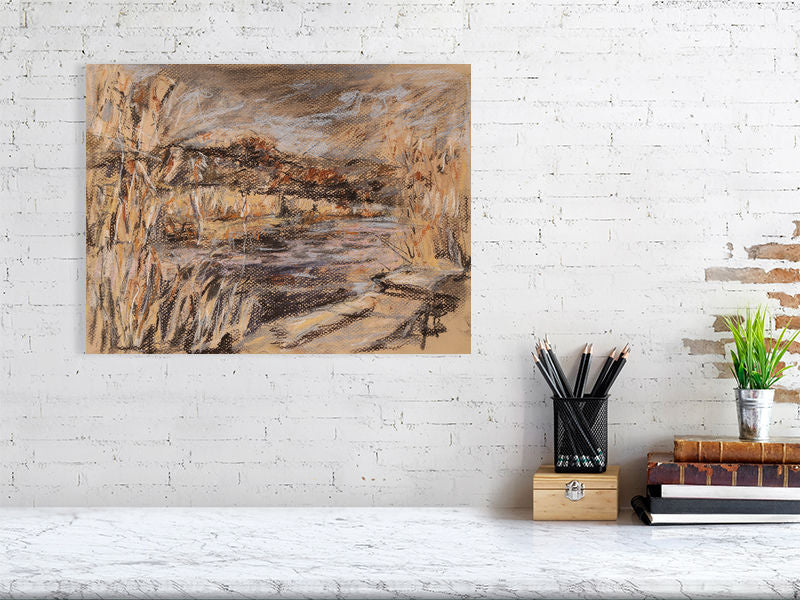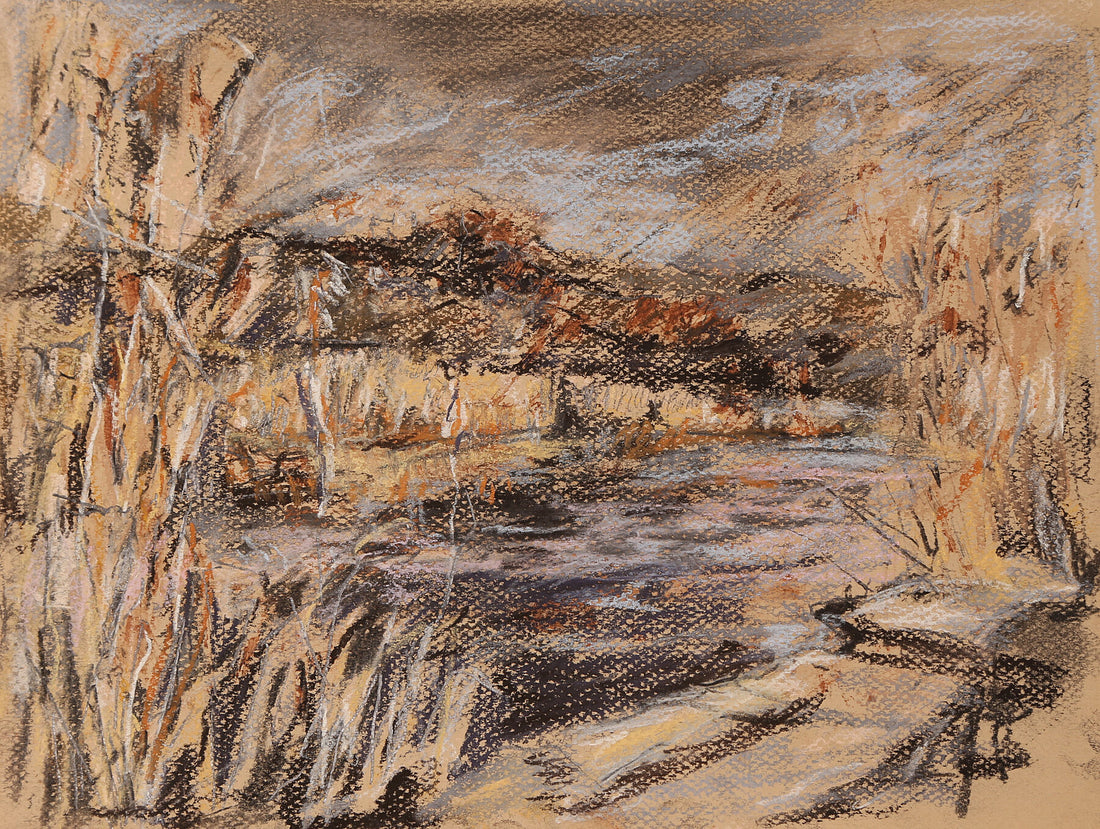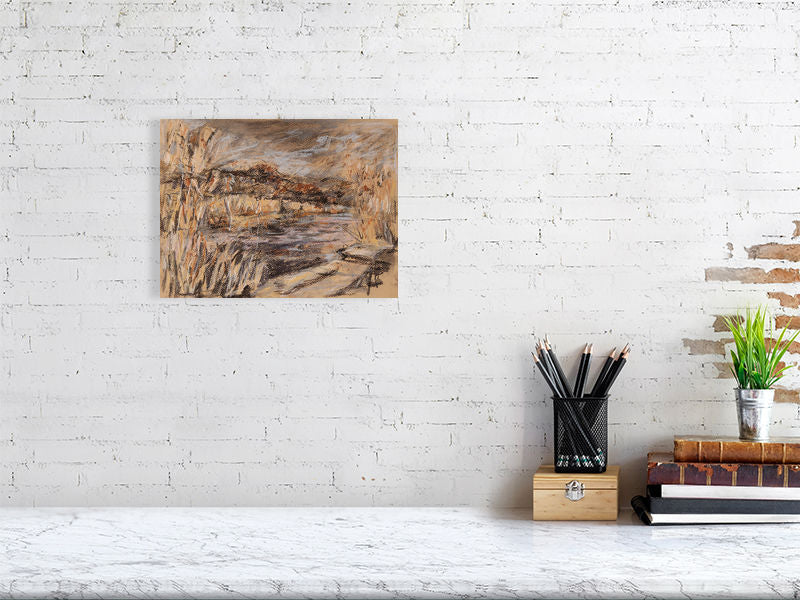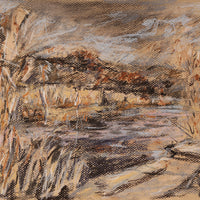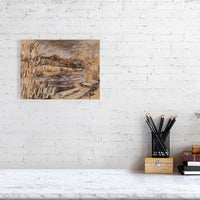 "November at Sharpham Marsh".
The original drawing is on pastel paper using natural pigment, charcoal and pencil. Rembrandt pastels were then used to bring colour and tone to the subject. The Sharpham Marsh is a hauntingly beautiful site of the River Dart in Devon. Drawn on a cold winter day at the end of 2021, looking East across the River in the middle of the reeds, part of a series of seasonal local landscapes and local views that are expressionist and free. Some of these are being made available as part of a range of fine art prints and cards.
Here are available two variants of print, both printed on Giclée Hahnemühle German Etching paper.