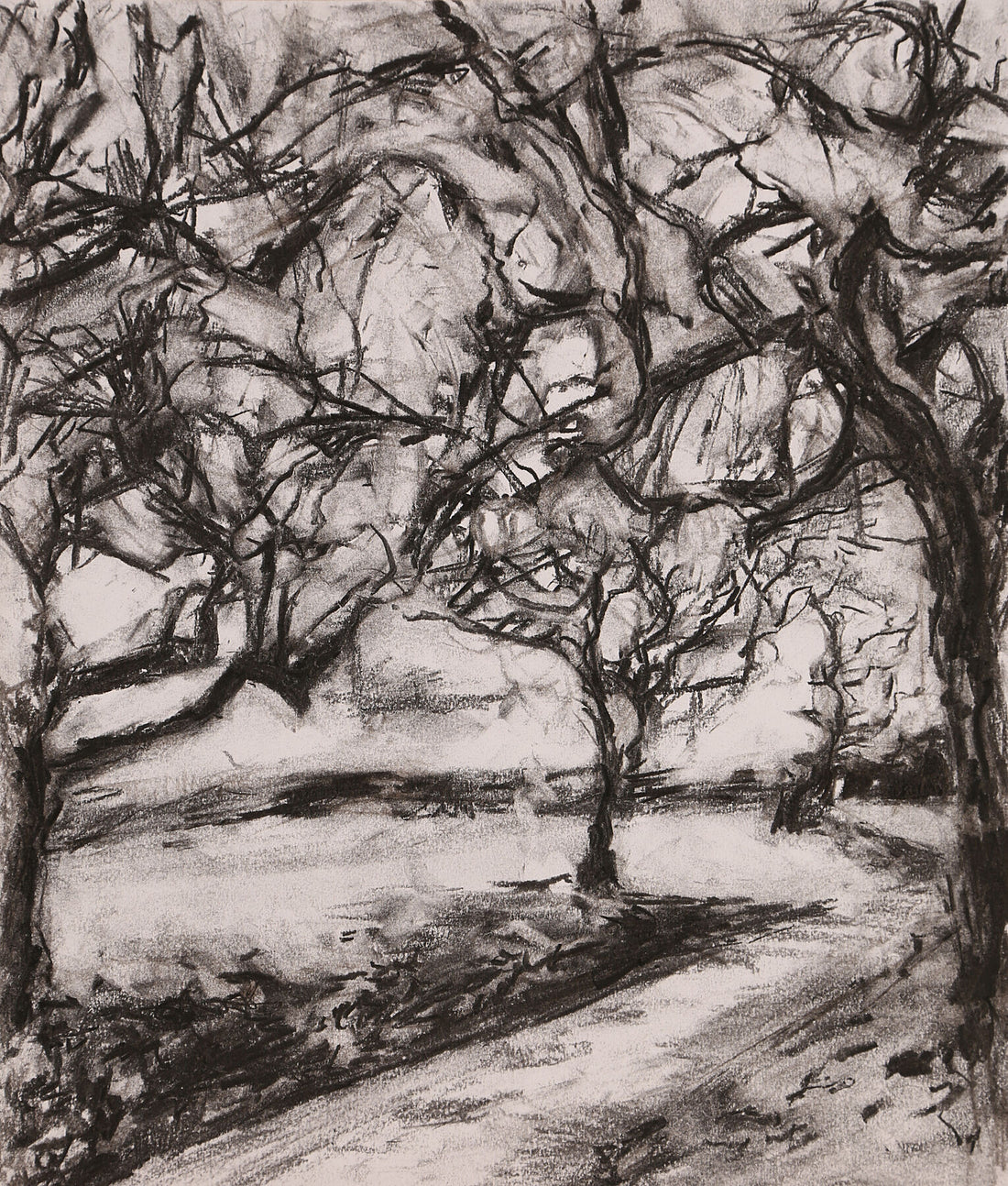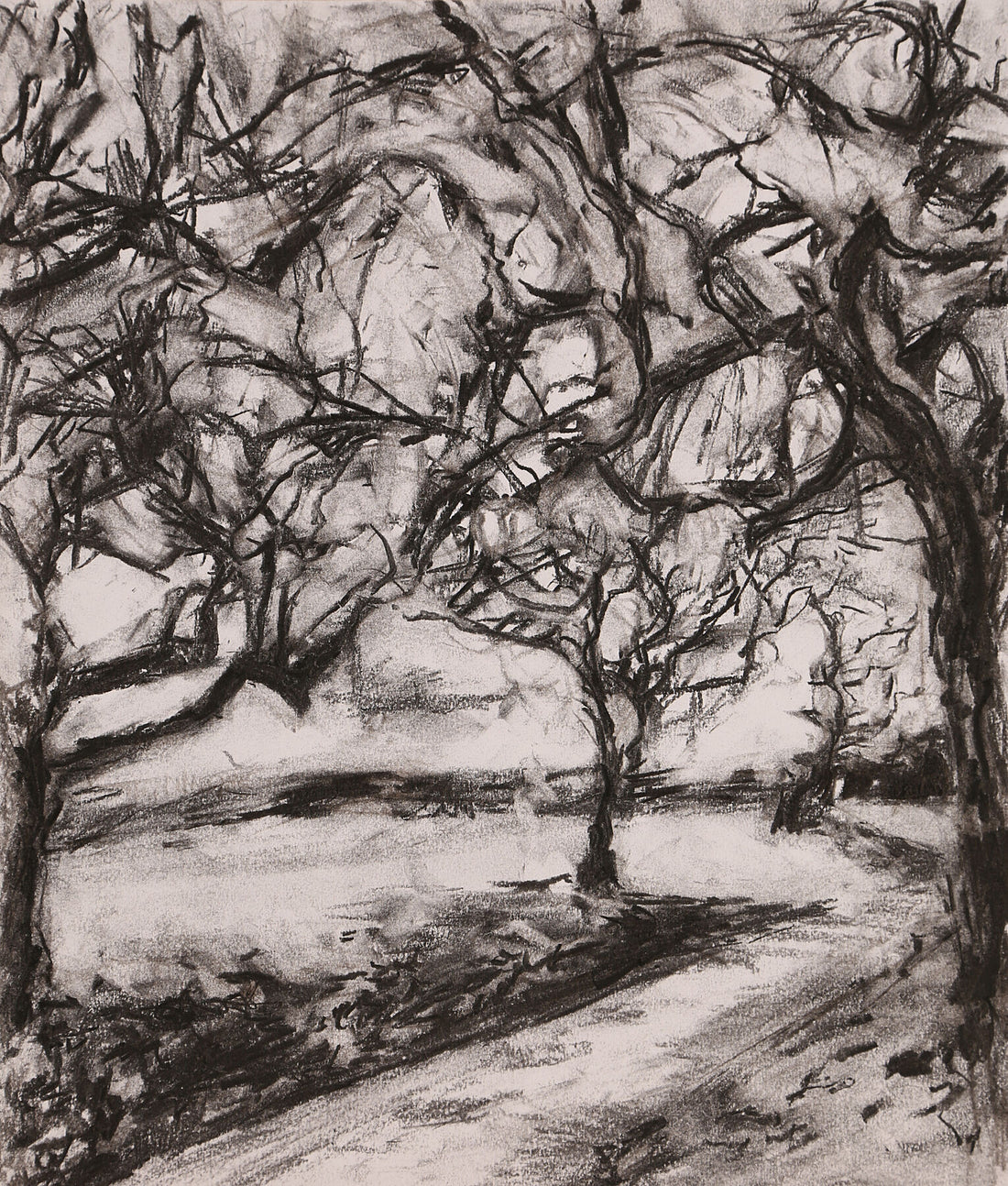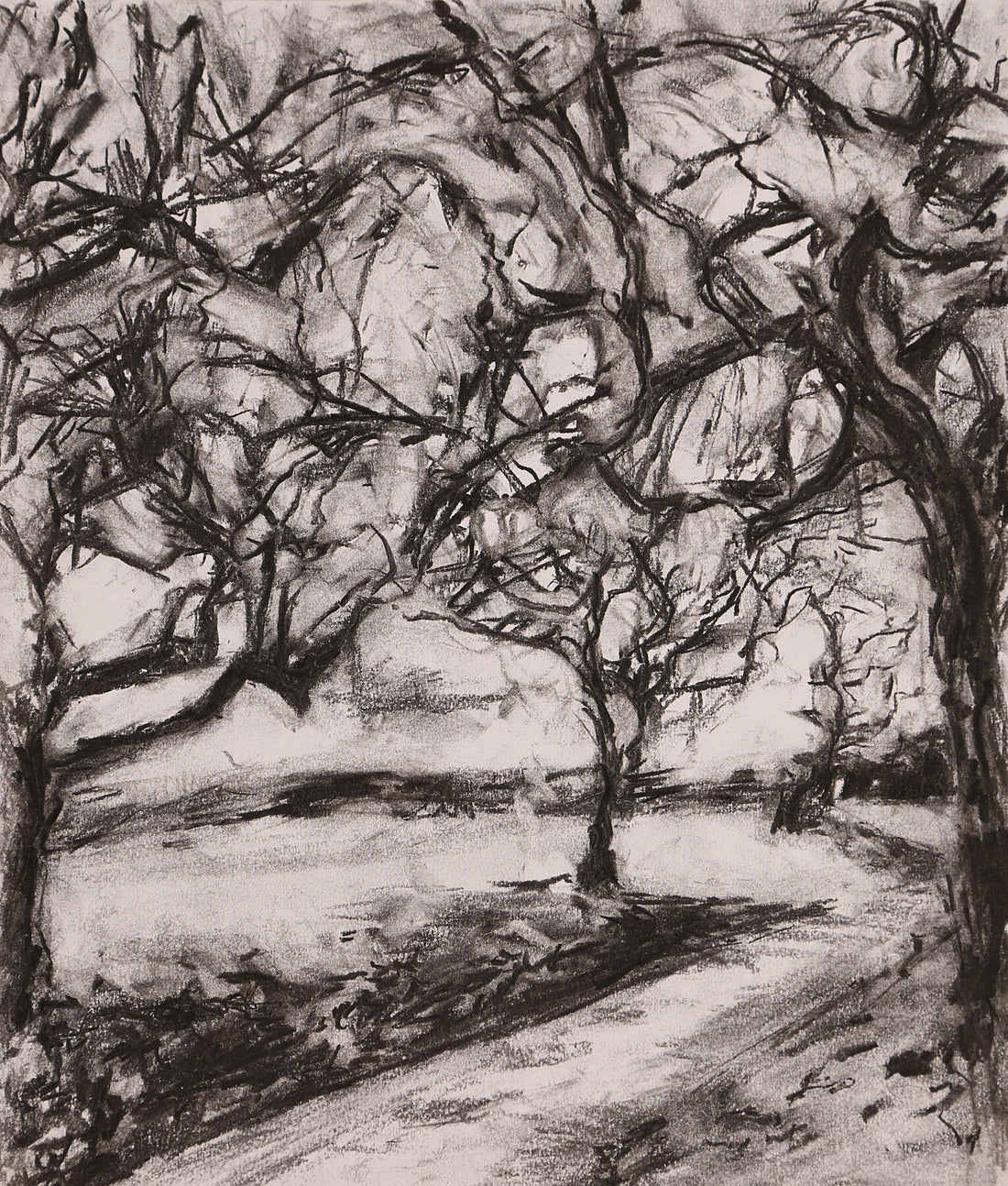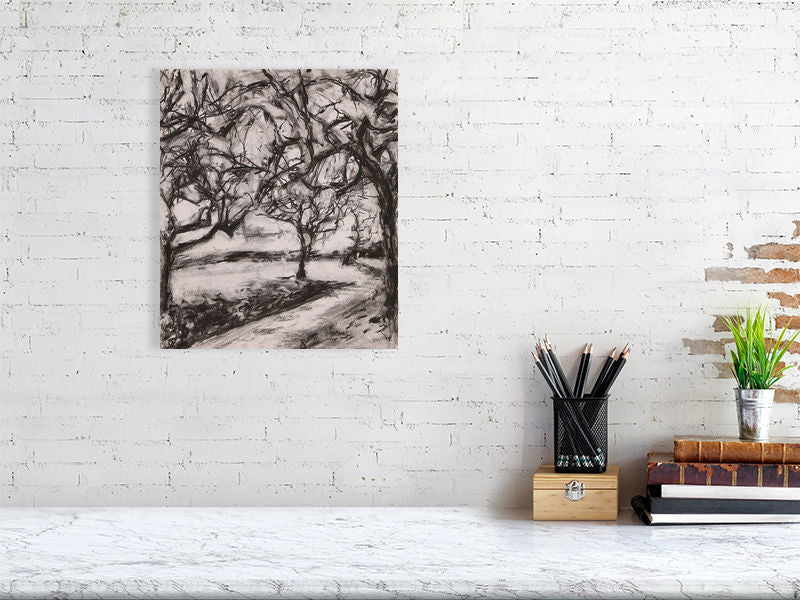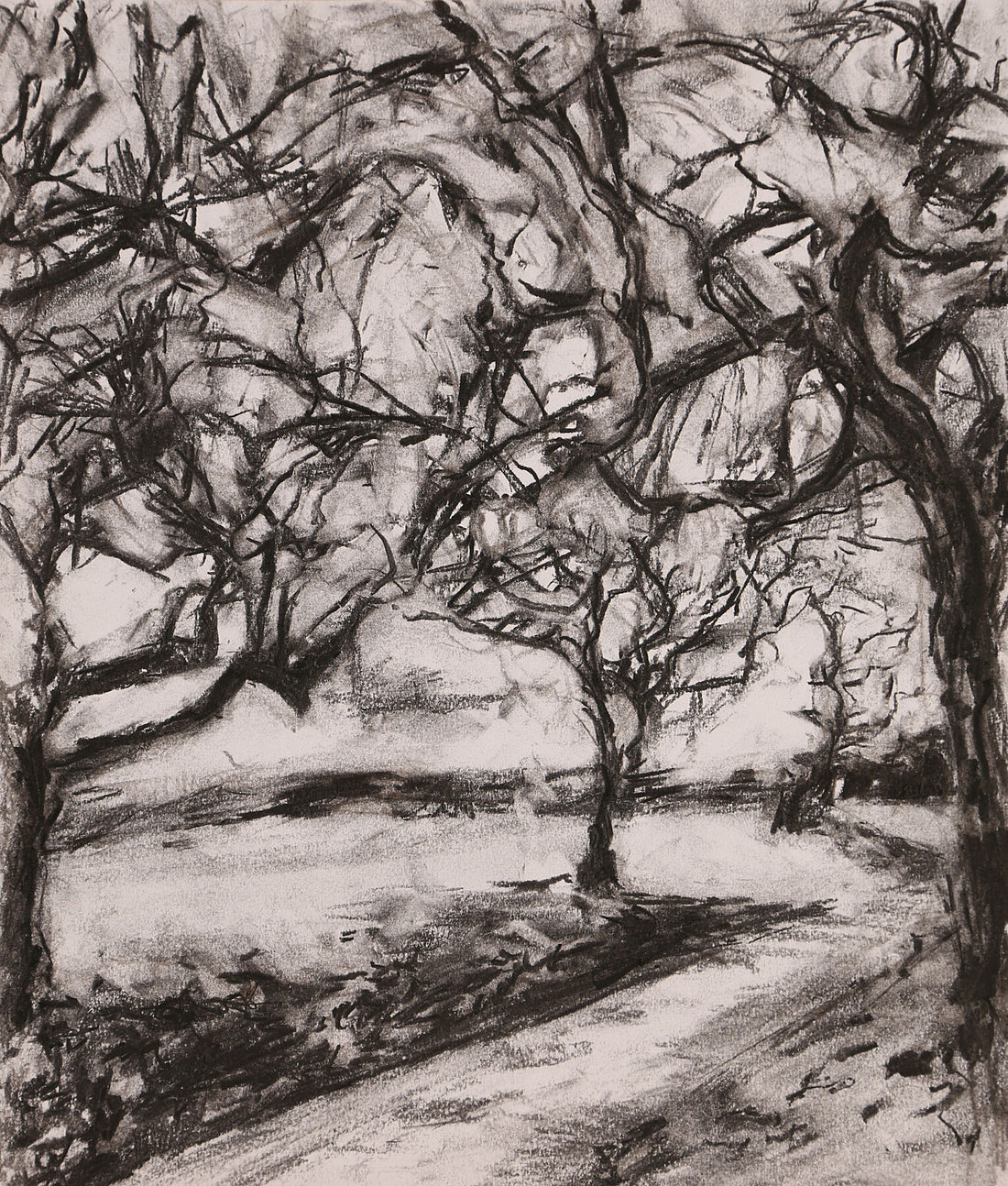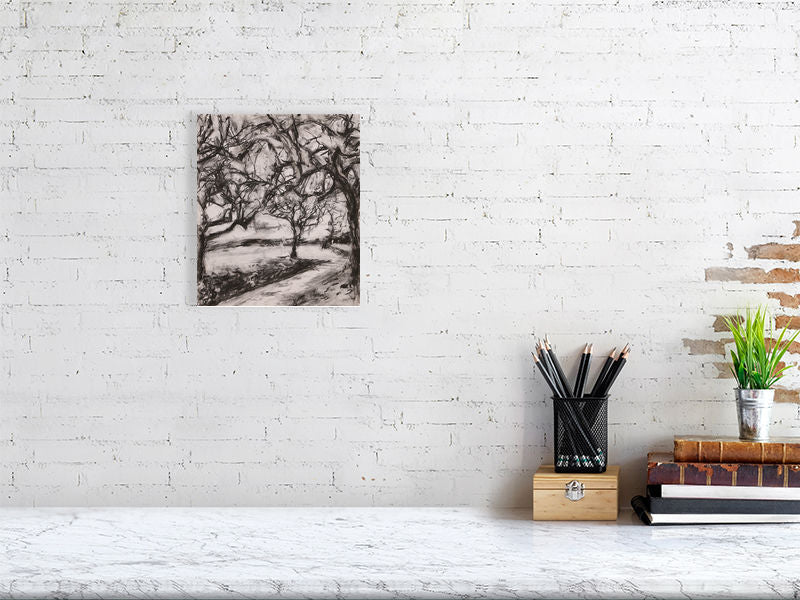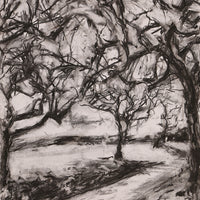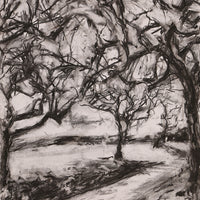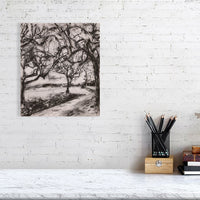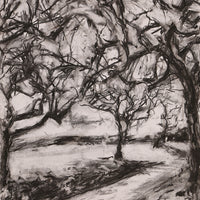 "Medlars at St.Mary's, Totnes".
This is view of the medlar avenue in Winter, these tress are a source of constant inspiration for Ivan. This print is made from the original charcoal drawing and really captures the feel of the place. Two variants are offered as prints of the original both
printed on Giclée Canson Aquarelle Rag paper.