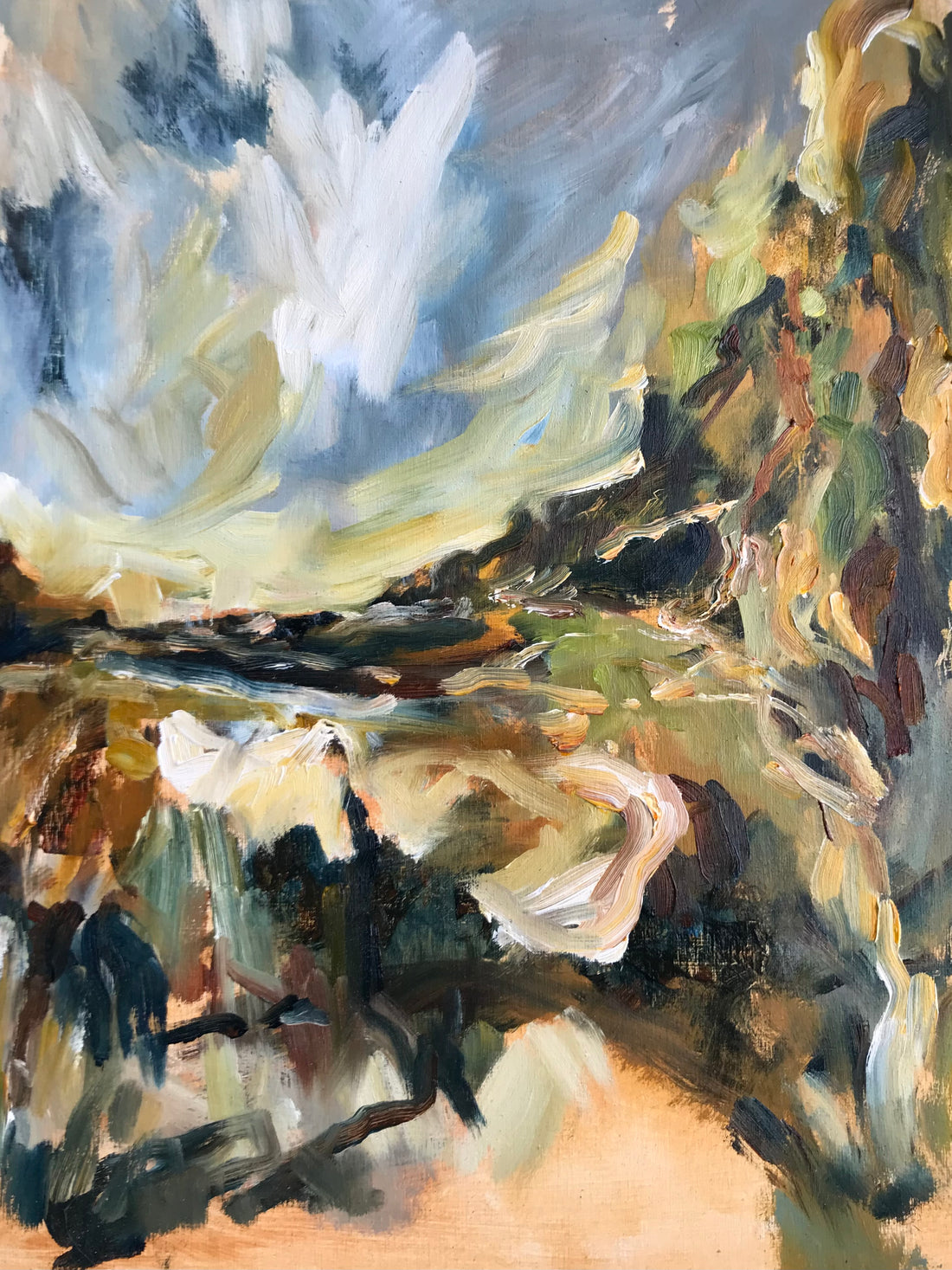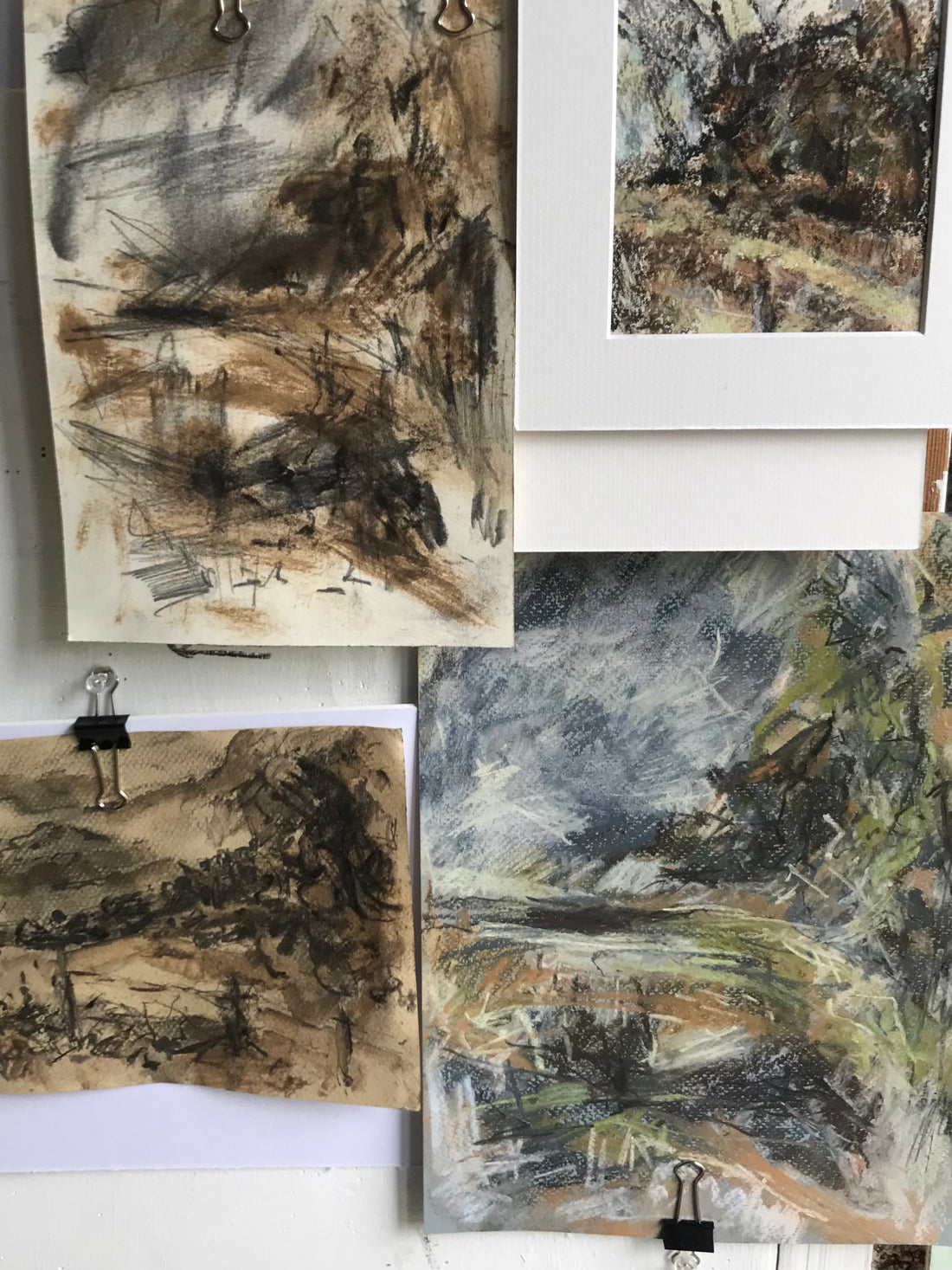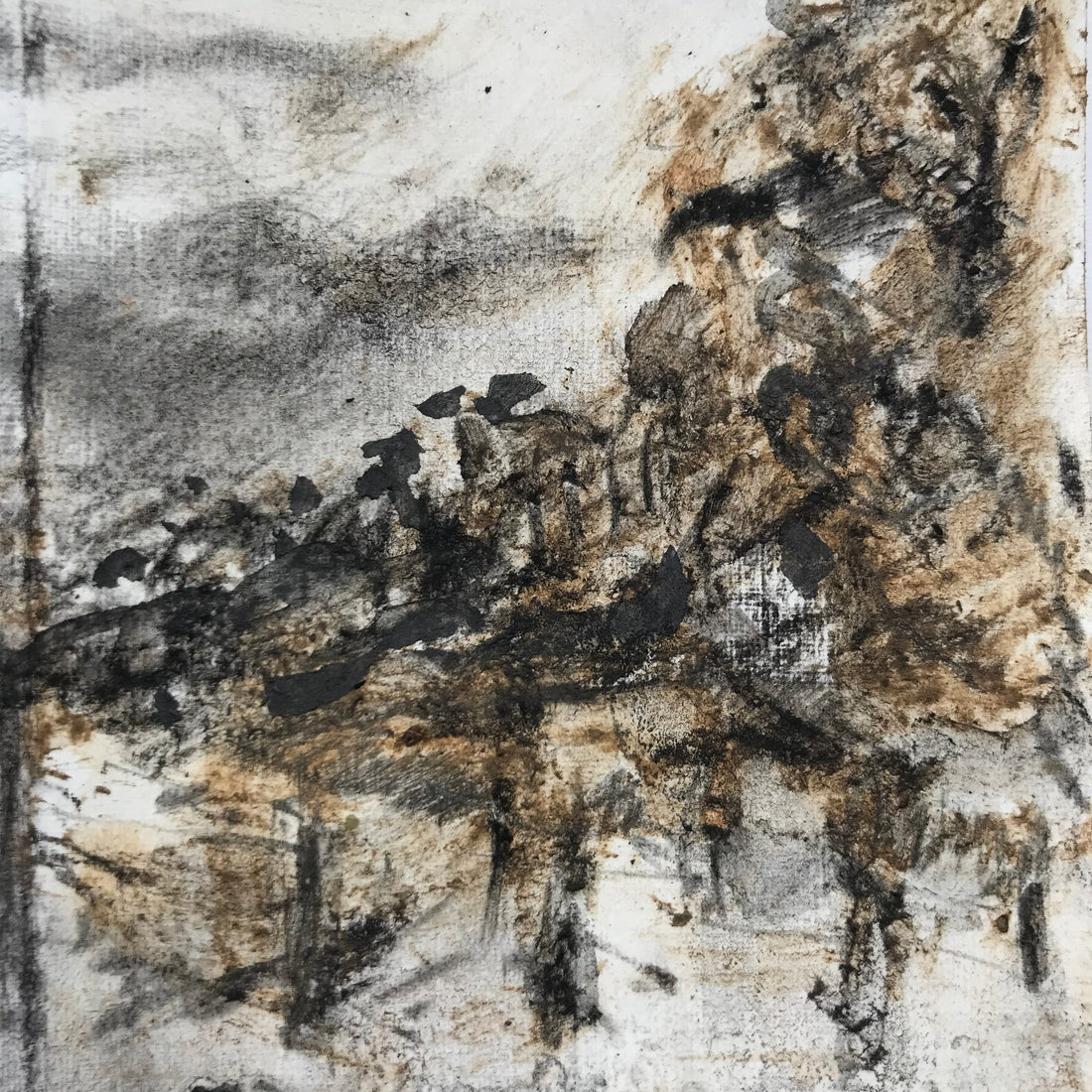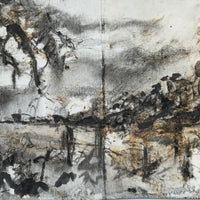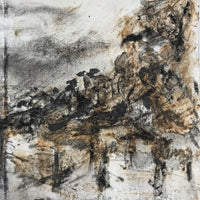 On the Dartington Estate in Devon, the North Wood is a subject that I have visited and drawn, as well as painted many times. The seasons followed throughout the passing years have led me to frequent local views on many occasions, it is like visiting an old friend sometimes.
This painting was based on my drawings, which are generally mixed media with found pigment to initiate the gestural marks. I have put some of these drawings here and indeed for sale on the website. Back in the studio,  with some en plein drawings, I will review the work and observations made.  Some of the pieces remain as sketches, some are worked into using additional materials from my studio.  The selection process of what may make a landscape oil painting, is at times extended by making an acrylic painting, further drawings, or perhaps some collage.
The board I paint on, is primed with gesso and then an under painting, using burnt Siena and yellow ochre.
Oil on board

Original artwork framed. Original size: 300mm x 400mm

Produced November 2023

Signed on reverse

Professionally framed

Free shipping and insurance included