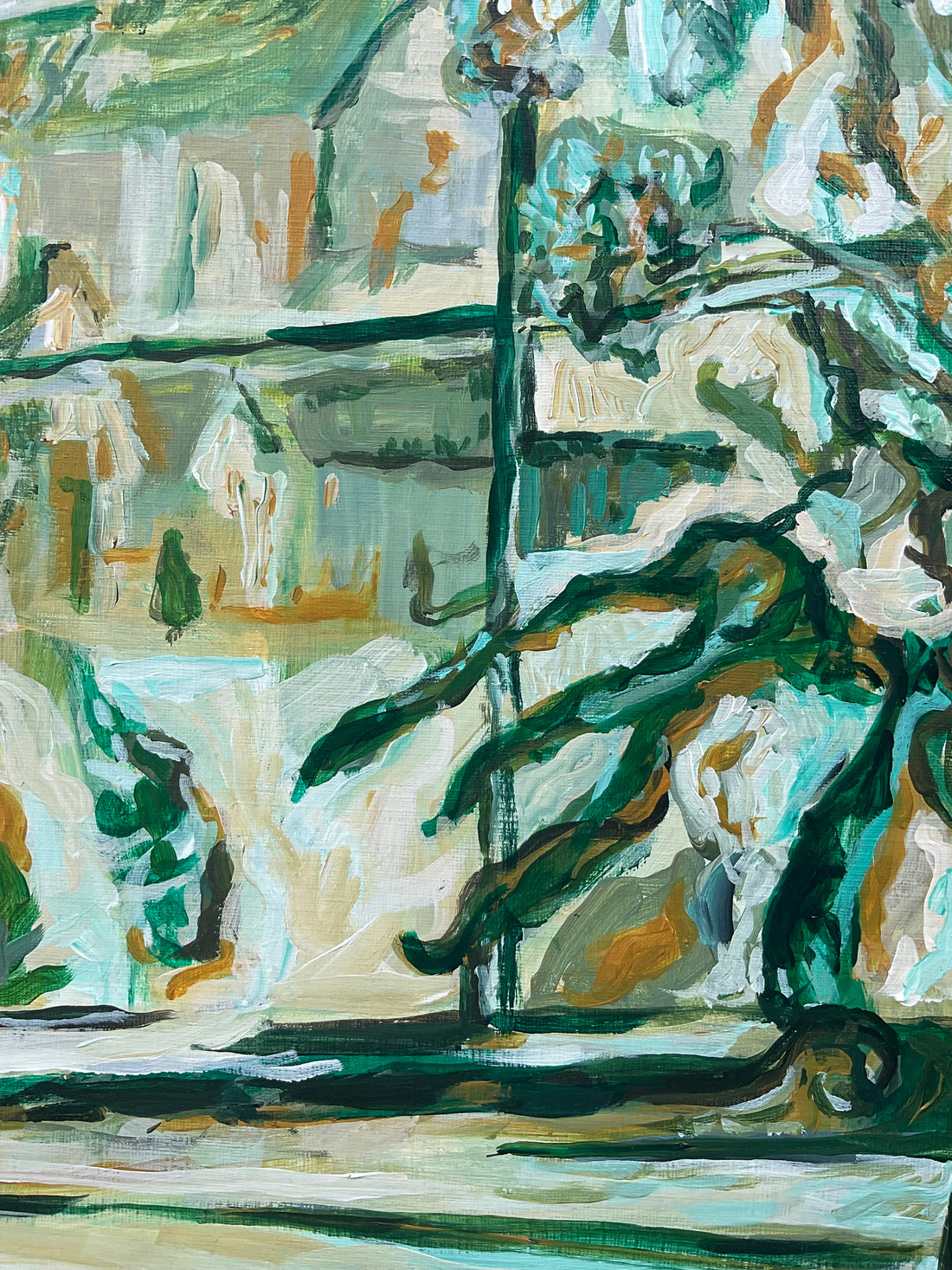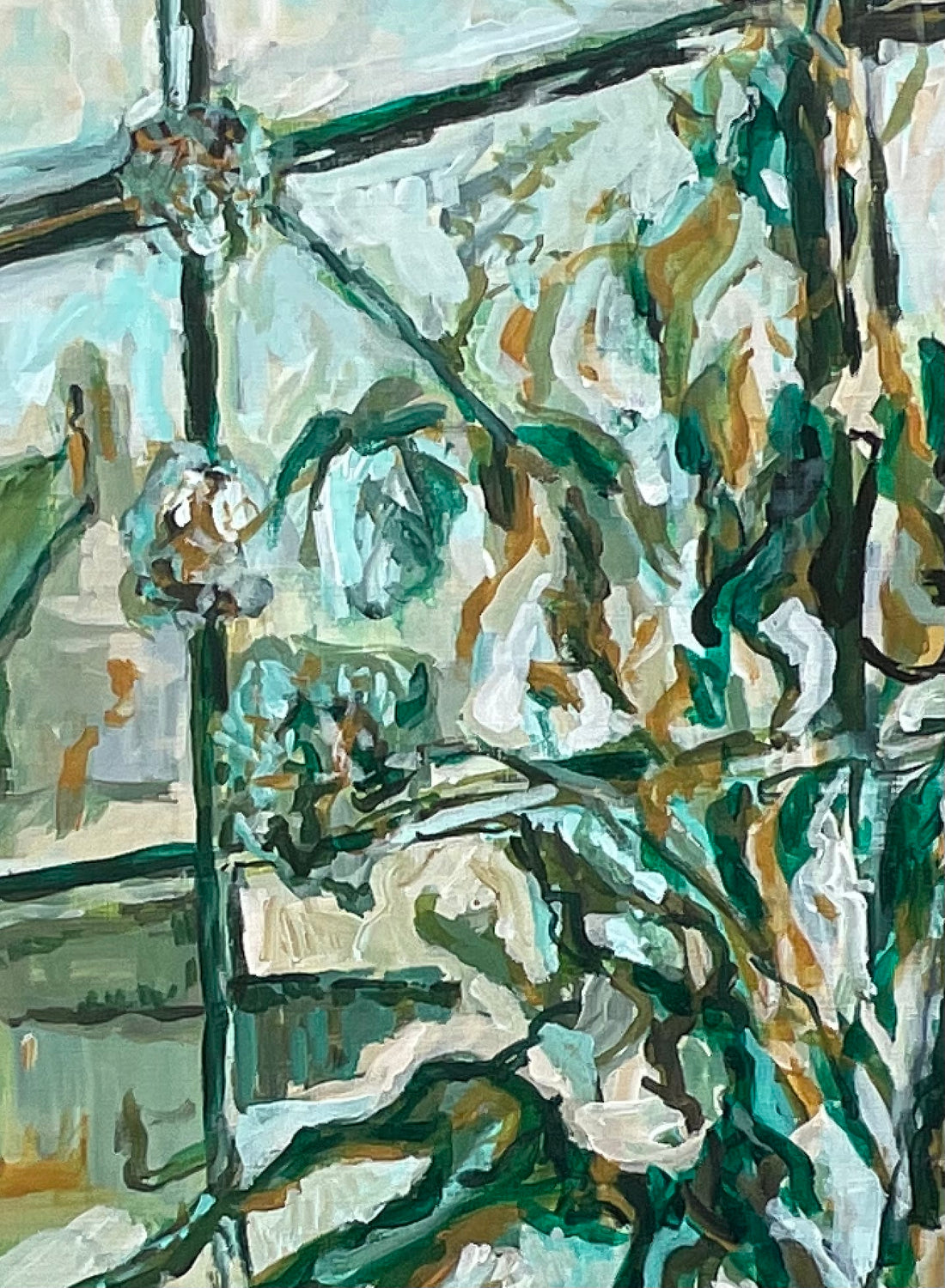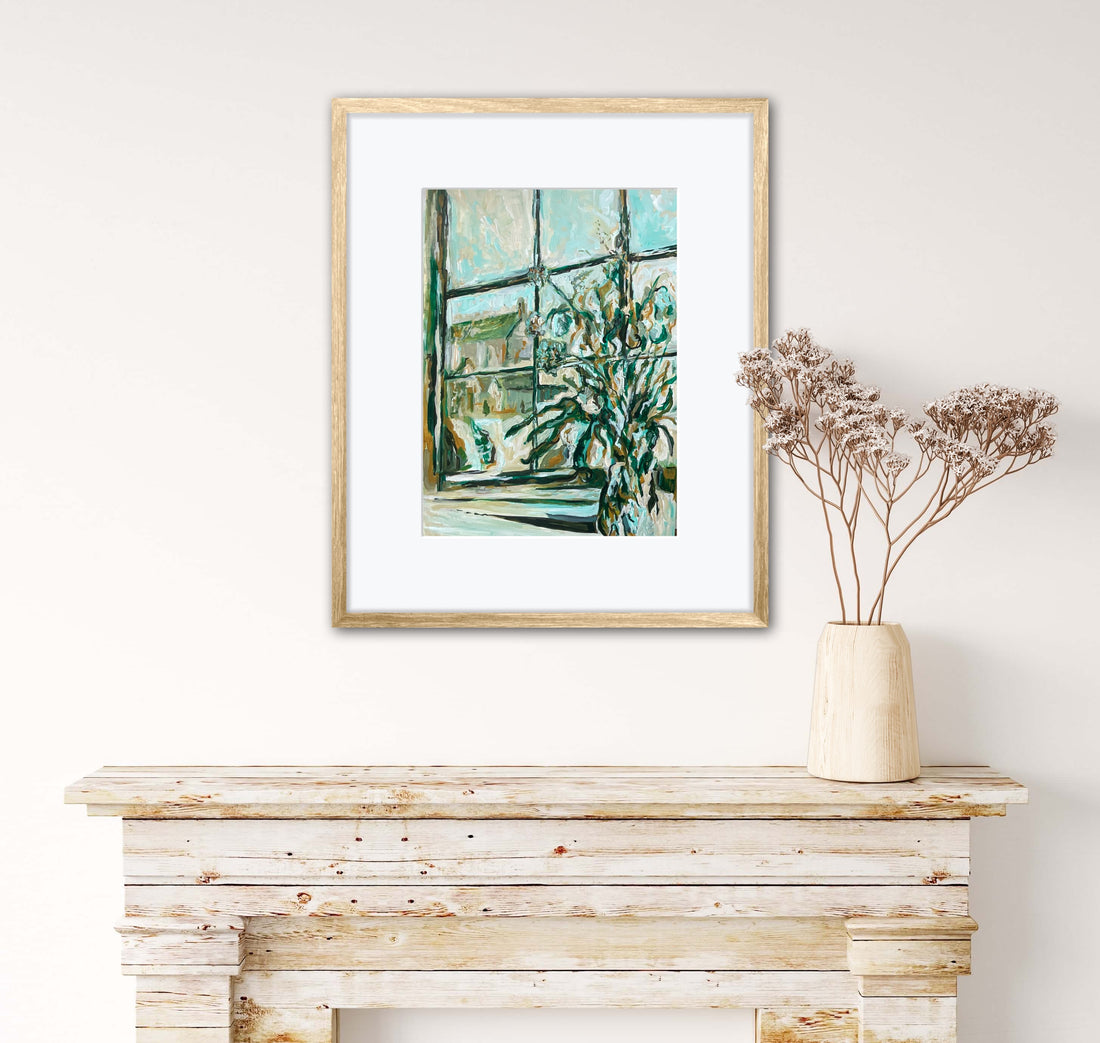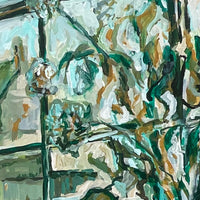 This view from an old stable window looking across to the house. Flowers in the window in mid August, the window and its shapes made an interesting subject the organic shapes of the vase filled with summer flowers.
Sitting by this window whilst visiting family, I decided to draw what I saw. I worked from my drawing, painting in my studio when I returned home.
The poignancy of the visit and moment to pause and reflect is captured in the work. The choice of colour adds weight to this, giving a poo triode feel, a reminiscence of days gone by.
The vibrancy of the colours and the play of geometry set against the organic shapes has an appeal. 
Acrylic on paper

Original artwork mounted. Original size: 295mm x 420mm

Produced August 2023

Signed on reverse

Mount and back board

Free shipping and insurance included