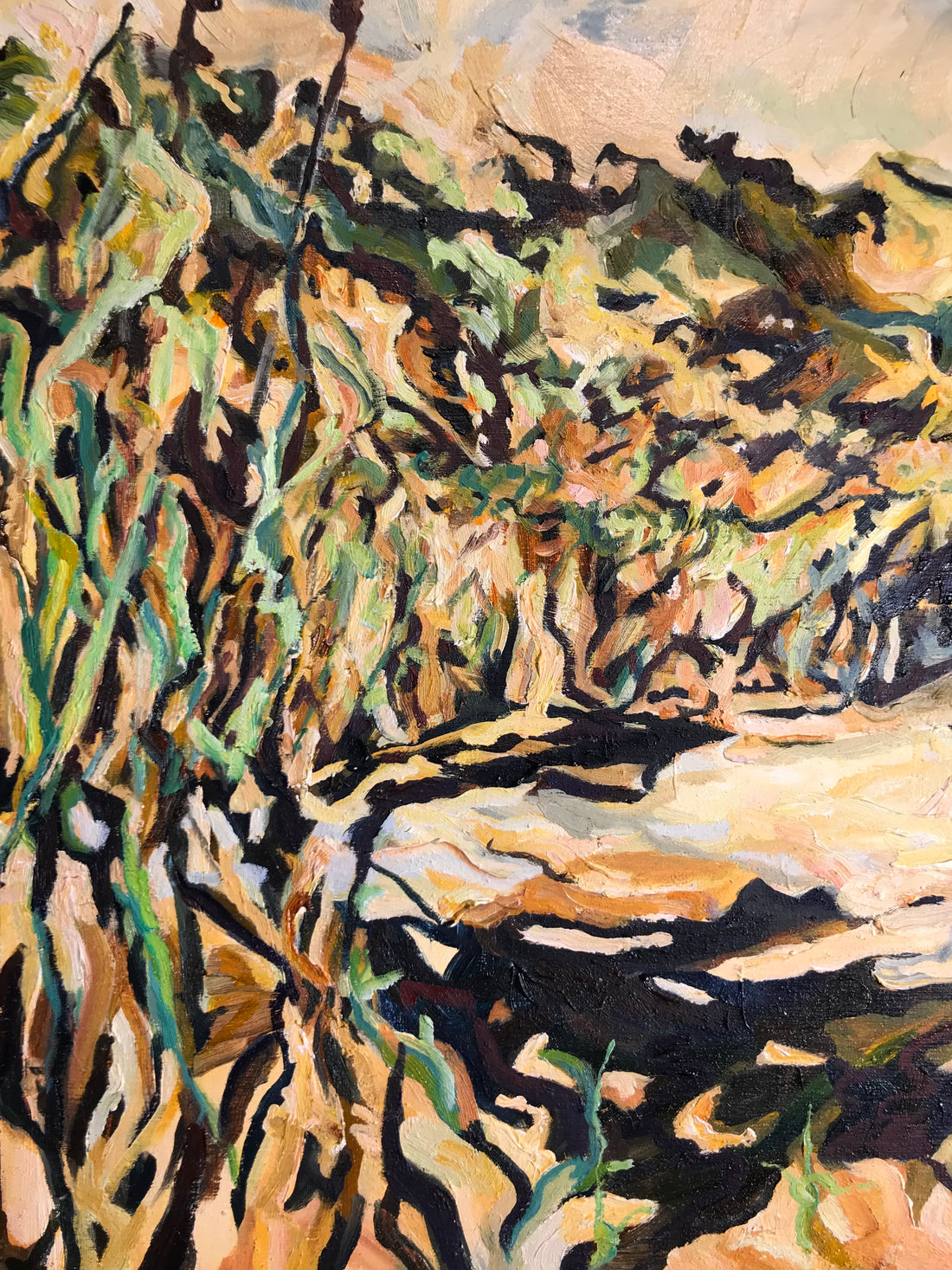 I have long been fascinated by the salt marshes, the silt deposits of coastal materials, pioneering plants and carbon capture.  The swaying movement of the plant life, the tidal flows of the river, very much a place to witness changing seasons. Visually documenting this place over the last few years has become important to me.
I have drawn here many times, using found materials and pigments throughout the year, creating work from my sketches and drawings for my oil paintings. I paint on gessoed board as I like the firm surface and grainy texture, underpainting with burnt Siena and umber.
The changing light and sounds are always in my mind when I paint this spiritual place on the River Dart, it is an honour to continue to have an opportunity to witness this all.
Original work signed on the reverse.
Oil paint on board
Produced November 2023
400mm x 300mm
Framed 
Free shipping and insurance.